It's OK to grieve for a horse
Posted on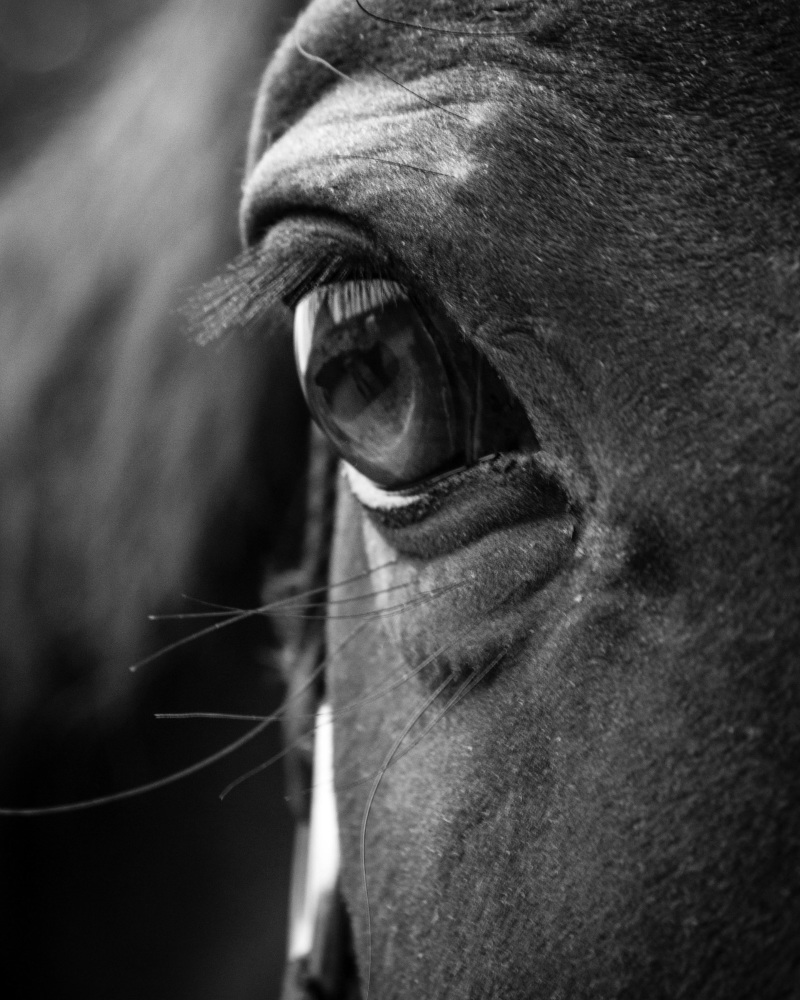 "You're going to think I'm pathetic"
"I'm so sorry, I don't usually cry, you must think I'm an idiot"
"You'll think this is silly but …"
"I bet you think I'm ridiculous"
If I had a pound for every time someone has said one of these things to me, I'd be a very rich woman. Well no, actually, I wouldn't. But I'd own a lot of Ariat boots. Several horses. A couple of donkeys. And dogs. And a Range Rover. And....well, you get the point.
But let me tell you this. I don't think any of those things. Ever. What I actually think is, it's ok to grieve for a horse. In fact, it's ok to grieve for any animal. And I don't just think this - I believe it with a passion.
It's a simple fact of life, that what you love, you will grieve for. And when you do, well, there's no getting away from it, it hurts like a bitch. And I'm speaking from experience here, believe me. That empathy is one of the reasons why I make horsehair and keepsake jewellery - having a tangible, wearable keepsake of their horse or pony brings people some comfort, and helps a little through their grief.
It's also a simple fact that not everyone around you will understand your pain, or even try to.
"Pull yourself together"
"It was only a horse" or "only a dog"
"Oh well, you can always get another one"
"Don't you think you should be over it by now?"
"Where there's livestock, there's dead stock"
Sound familiar? Yeah, to me, too. And these kinds of comments never fail to boil my pi$$. So I'll share with you another simple fact: I have more compassion and respect for people who cherish, and mourn the life of an animal, than I'll ever have for people who don't, or who only pretend to.
Your grief is absolutely valid. Whether it's a horse or pony, donkey, dog, cat, ferret or hamster, you loved them; they saw you through some of your very best, and very worst times. You fed them when they were hungry, you nursed them when they were poorly. You worked hard to give them the very best you could afford, and you went out in the worst weather, time and again, to look after them. You missed nights out and holidays for them, and you got up at the crack of dawn for them. Day in, day out. You were happy when they were happy, and you hurt when they hurt. They were at the centre of everything you did. They were a massive part of your life - family even. So naturally you will grieve for them. And there really is no right or wrong way to grieve, it's different for all of us. Go with it, be kind to yourself, and you will get through.
And if you're someone who has never experienced the loss of an animal, or who doesn't feel those losses very deeply, I hope that reading this at least gives you some insight into, and empathy for, those of us who do. Anyone who is grieving, for whatever reason, deserves nothing but compassion and support.
I regard it as an absolute privilege to make a piece of keepsake jewellery for a horse, dog, or even a person loved and lost, I really do. And I have nothing but respect and sympathy for those who commission me.
But even if you're not one of my customers. Even if you aren't going to commission a keepsake. Even if we've never met. If you're struggling at all with grief over the loss of an animal, and you need to reach out, I've been there, and I'm here for you. Really.
With much love,
See 'ee drekly
Chelle x